At our General Assembly on June 17, 2016, Lafede.cat passed the 2016-2017 Work Plan.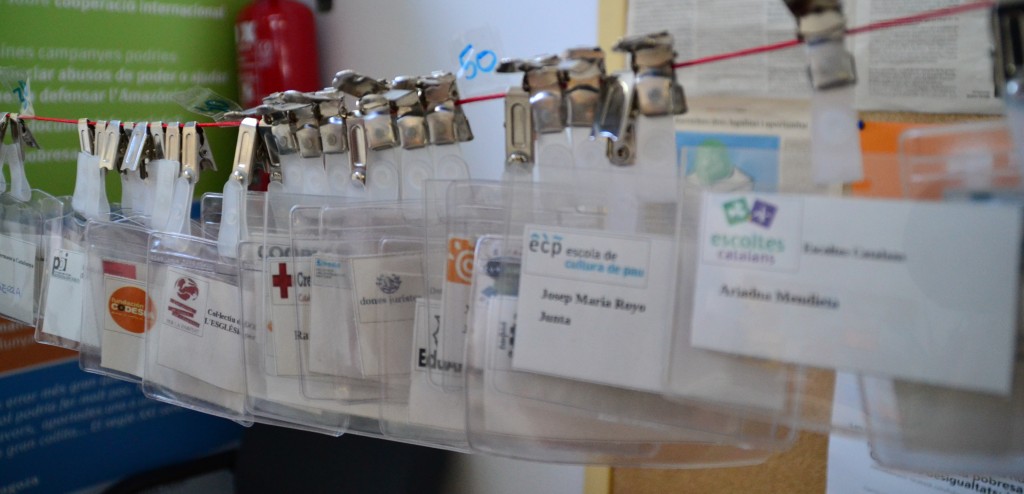 Our lines of action are as follows:
Serve as a point of reference in the concept of global justice, incorporate global justice into our work influencing public policy and our relationship with all actors.
Since our redefinition process, Lafede.cat has sought to better define the concept of global justice as a new conceptual framework that breaks with the traditional vision of a global North and South that are not interconnected. Lafede.cat will welcome theoretical contributions as well as practical contributions from organizations that already work in global justice. Lafede.cat will use this focus in all its activities, and will suggest that all the platforms and networks we are a part of do the same. In addition, we will work to ensure that the concept of global justice is incorporated into public policy.
Strengthen Lafede.cat's internal and external communication, and improve the communicative capacity of our member organizations. In doing so, place special focus on coherence between our rhetoric and our communicative action.
After having changed our name and corporate image, Lafede.cat will work on a new communication strategy and new content to reposition ourselves and to increase our presence (and that of our member organizations) in public debate, through our new paradigm of social justice. Lafede.cat will work to improve knowledge of the sector and increase its transparency. We will work to ensure that government entities improve their communicative capacity. Lafede.cat will improve our internal communication to increase participation and promote a sense of belonging in our member organizations.
Promote a feeling of belonging and participation in the Federation among member organizations, and review the situation of the least active organizations.
At Lafede.cat, our strength lies in our member organizations. The economic recession and social and political changes have had serious consequences for many entities, with a large number notably reducing or rethinking their activity. With the completion of our initial fusion and the creation of our new Federation, we now need to work to renew our internal life. We will work to identify our least active member organizations, and we will seek to increase participation by organizations using new informational materials that help them to better get to know our spaces and services. We will offer better, more personalized monitoring, and we will improve our spaces and communication channels. We will work to make the Espai d'Entitats shared by different organizations on Carrer Erasme de Janer a more dynamic and visible space.
Adapt the organizational culture of our organizations and the Federation itself to the feminist point of view
The concept of global justice is directly related to that of the ethics of care. With external support, Lafede.cat is carrying out a collective process of debate and reflection that allows for the transformation of organizations using feminist ideas and practice. The final result should be a guide with recommendations and proposals for member entities. We will work to provide organizations with access to resources and materials on feminism and the ethics of care, and to increase awareness in this area while also promoting participation in the Commission on Gender.